Know What to Wear and How ti Wear it. Join StyleFinder LIVE for the best in new arrivals, the hottest trends, and the most fun.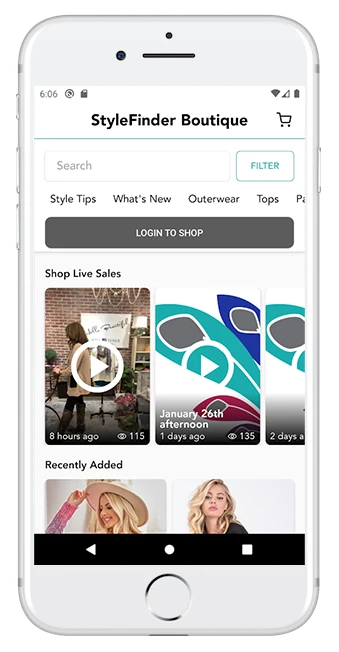 On Demand Replays
Miss a LIVE show, no worries you can always catch the replay to see the hot new arrivals
First to See
Be the first to see the new arrivals and the hottest trends
Join the Party
StyleFinder LIVE is a unique shopping experience.
Style Tips
Learn What to Wear and How ti Wear with expert style tips from the StyleFinder team.